>Is Poshmark Legit? Here's everything you need to know about Poshmark and how it can help you sell or buy.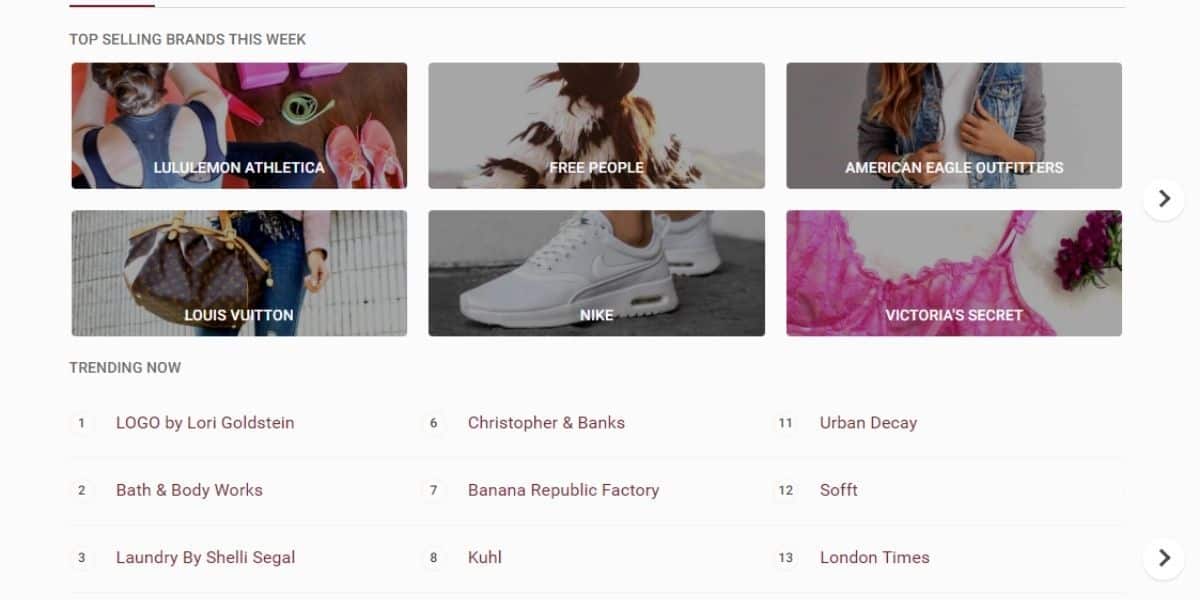 Did you know that thrift-shopping has become digital?
Online shopping has revolutionized thrifting. Previously, only a few people could visit stores in person to do it. Online buyers can find new, gently used designer goods. For those who are savvy enough to spot high-end items in-stores, it's possible to resell online.
Thrift shopping has become more popular because you can buy vintage and used clothing online at a reasonable price. Online shoppers can find unique pieces in all sizes and colors at affordable prices.
Although you might have sold or bought clothing on eBay or Facebook Marketplace, online specialty marketplaces that specialize in accessory and clothing resell are becoming more popular. Poshmark is a popular online marketplace that has been growing in popularity. You might be curious about how safe it is to sell or buy on this site.
Poshmark allows you to sell and buy clothing, shoes, and accessories in Australia, Canada, and the United States.
Poshmark is a popular spot for shoppers to shop for limited designer items, vintage clothes, and other styles not available in stores. Poshmark allows them to sell and buy items they love.
Related: Mercari Review – Is it Legit and Secure?
What can Poshmark be used for?

Poshmark is an established website that allows you to sell and buy used clothing online. Although it is relatively new on the online market for selling and buying used clothing, Poshmark has established itself as a leader in this field. The online marketplace allows you to list used clothing and then sell it.
You can sell clothing that you don't wear anymore and make a profit. This will ensure that your money doesn't go to waste and that others can enjoy the joy of shopping for clothing without spending a lot.
Poshmark accounts are easy to open. Signing up is easy, and even if your tech skills are not great, selling and buying is straightforward. This service has been used by many to launch a clothing company from their home.
How to protect yourself as a buyer

Poshmark is a legitimate online service. However, there are always bad sellers out there who might try to exploit unsuspecting customers. There are some ways to safeguard yourself from potential scammers.
Protect Your Finances

It is important to protect your money when you make online transactions. Poshmark handles all transactions on the site. Sellers cannot access any sensitive information. Because the site is secured, you can freely give all information at the time of payment.
Posh Protect protects all Poshmark purchases. Poshmark will refund your purchase if the item does not conform to its listing description.
Poshmark has three days to inform them of any issue before payment is made to the seller. You must immediately take photos of any issues with your purchase and file a complaint to Poshmark.
It is best to only make payments through Poshmark. This will protect your personal information. A seller asking you to pay in another way can be a red flag and can lead to your protection being removed.
It is a smart idea to shop online using a secure payment method like Paypal or a credit/debit card with payment protection. If a package is lost or stolen, you can file a claim.
Secure Your Identity

Poshmark doesn't require you to disclose any details about who you are or whereabouts. Even if you have a fake name, it is possible to make one that is different from your official ID.
Only your mailing address is required. This is necessary for the sellers to mail your parcels to your home. You can also mention your local PO Box if you don't want anyone to know where you are.
Make good buying decisions

Online shopping can be addictive. It can lead to you buying unnecessary items. It is crucial to make informed buying decisions. Before you buy an item, make sure to verify all information. You may find that an item that looks great in photos doesn't look good when you wear it.
Before you pay, make sure to check the brand and size. You should also review past reviews and the history of the seller to ensure that they have had positive experiences with their customers.
How to protect yourself as a seller

Poshmark has clearly defined rules about the fees that sellers must pay. You will know the amount of money that you will receive before the buyer buys your items.
Once the buyer has received their package, and reviewed it, all the sales money will be transferred to your bank account. After four days, if the buyer refuses to accept the package then you will receive your money.
It is your responsibility as a seller to provide clear descriptions. It is your responsibility to describe every aspect of the item, including its material, size, brand, and condition.
You must also mention any damage. You should ensure that you get items that are clearly described and include all photos.
If a buyer requests a replacement or refund, this will be helpful. It will be easier for you to prove your case and keep the buyer from returning the item.
Is Poshmark Legit?

Poshmark, a popular online marketplace to buy used clothes is trustworthy and legal for buyers and sellers. Poshmark is well-known for paying their sellers promptly and delivering clothes items to their buyers quickly. Both buyers and sellers are protected by rules.
Buyers have the option to accept or reject the package. The buyer must approve the item before the seller can receive payment. Poshmark's shipping labels protect the sellers' packages.
Poshmark is a legitimate website. It is an online marketplace, however. Unscrupulous users can scam sellers and buyers.
Poshmark will make your shopping experience a pleasant one if you use common sense and take precautions regarding payment and personal data.
Poshmark is legit to sell and buy used clothes? Dollarsanity.
Did you miss our previous article…
https://www.goldcoastmoneyonline.com/10-money-making-ideas-for-couples-2/