Are you eligible to be paid to create Excel spreadsheets?
You might be able to make extra income if you are a master of Excel and can make Microsoft Office do incredible things for businesses.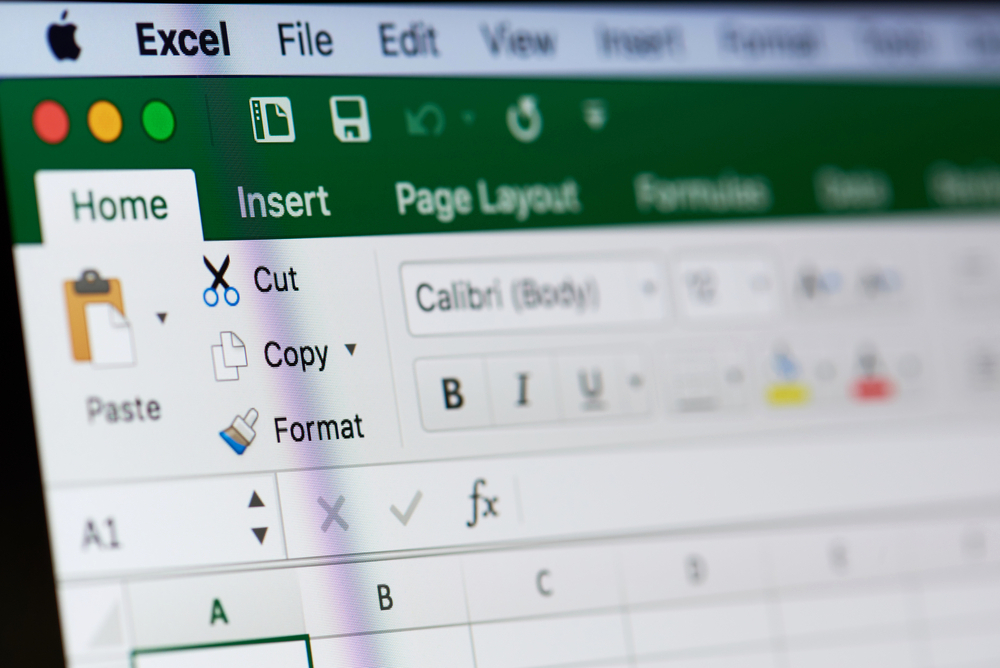 Microsoft Excel is a vital tool for businesses all over the globe. It has been a key part of many small and large corporations' daily operations.
Many business owners are looking for help in setting up computer tools that will make their day more efficient, due to the increase in small businesses and the staffing shortages at large companies.
Excel skills can help you create a side business, freelance income, or make extra money.
There are many ways to get paid to create Excel spreadsheets, including helping business professionals manage their data and creating formulas to crunch numbers. Here are the facts.
Why Microsoft Excel?

Excel is used by over 750 million people every day. Excel is used by many companies to manage their daily operations. Experts are available to assist companies with short staff.
You may be able make additional money if you're fluent in using this data-driven software to manage spreadsheets.
Excel Side Hustles & Ways to Make Money with Excel

This computer program can help you make money if your skills are in high demand. Excel can help you make money.
Collaboration with small businesses

Many small businesses don't have the staff or knowledge necessary to manage all aspects of accounting, data entry, and other services. It can be beneficial to hire professionals to help with services, so they can concentrate on their daily operations.
Excel spreadsheets can be a great way to get paid. You can help customers organize their accounts, bills and payments. These are some of the businesses that you can market your services to.
Landlords

Although property managers and landlords may be skilled at taking care of their properties they might struggle to keep track of all the details in a structured format. Use your Excel skills to assist them in creating a data entry system that will manage tenants, vendors, and payments.
They can be charged a fee to set up the system and ongoing fees for data entry and account management.
Small Retail Stores

Many small business owners have chosen to follow their passion and open a business. They may be skilled at providing the services they offer but not in the area of accounting.
Use your Excel skills to help them manage their paperwork and accounts. You can make more money and they can spend more time growing their business.
Service Businesses

Businesses such as independent plumbers and electricians, mechanics, handymen, and others may need assistance with their business operations.
Your computer skills can help you organize them. It will help you and their business grow!
Excel Freelancer

Many people are now freelancing full-time or part-time. This career path could be right for you. Use Excel skills to make a freelance income.
Freelancing can bring in income and allow you to have a flexible work schedule that suits your family's needs.
How do you get started freelancing? The first step is to determine what services you offer and how much you charge. You can then promote your services on a freelance platform.
Fiverr is a great place to get started with small projects. FlexJobs is another freelance website that offers part-time and full-time work. After you have joined one or more freelance websites, you will need to create your profile. You can then start offering your services. You may be able either to apply directly or have people contact you about potential projects, depending on which site you are visiting.
Blogging

Do you have a lot of things to say about Excel You might consider creating a blog to promote your services. As a beginner, a blog is a great way of making money online.
You can share your expertise and offer advice by writing articles.
You can share articles and also create an online shop to promote templates or other services.
These tips will help you get started with a blog.
Make Excel Courses Online

Are you able to teach Excel to others? You can make an online course to make money and help others improve their Excel skills. You can either sell your course on your website or make it available through an educational platform.
You must ensure that your online courses are informative, well-organized, and well-researched before you charge. Because there are many online courses, you want your information to be unique. There are many other options than Excel for creating courses.
You can create, market, and sell courses on other programs like Microsoft Word, PowerPoint, or any other program you are familiar with. Additional courses can be created and earned.
Excel Templates: Make Money

Are you able to create templates in Excel that can be used by different types of business? You might be able sell Excel templates to make money. Many small businesses and companies don't have the time or resources to set up their own data tracking systems. Excel templates that are already pre-made can help save time and earn you more money.
Are you unsure which type of templates to use? Excel templates can be used to create invoices, budgets and payrolls. These templates can be promoted on your site or in other markets.
Excel Spreadsheets: Get Paid

Excel excel users might be able build a side-business or monetize their skills. There are many ways Excel can help businesses make money, including blogging, consulting, and selling templates.
Are you looking for side hustle opportunities to make an income? These are some side hustle ideas to make extra money while you wait for a job.
How to get paid to create Excel spreadsheets: 8 side hustles dollarsanity.