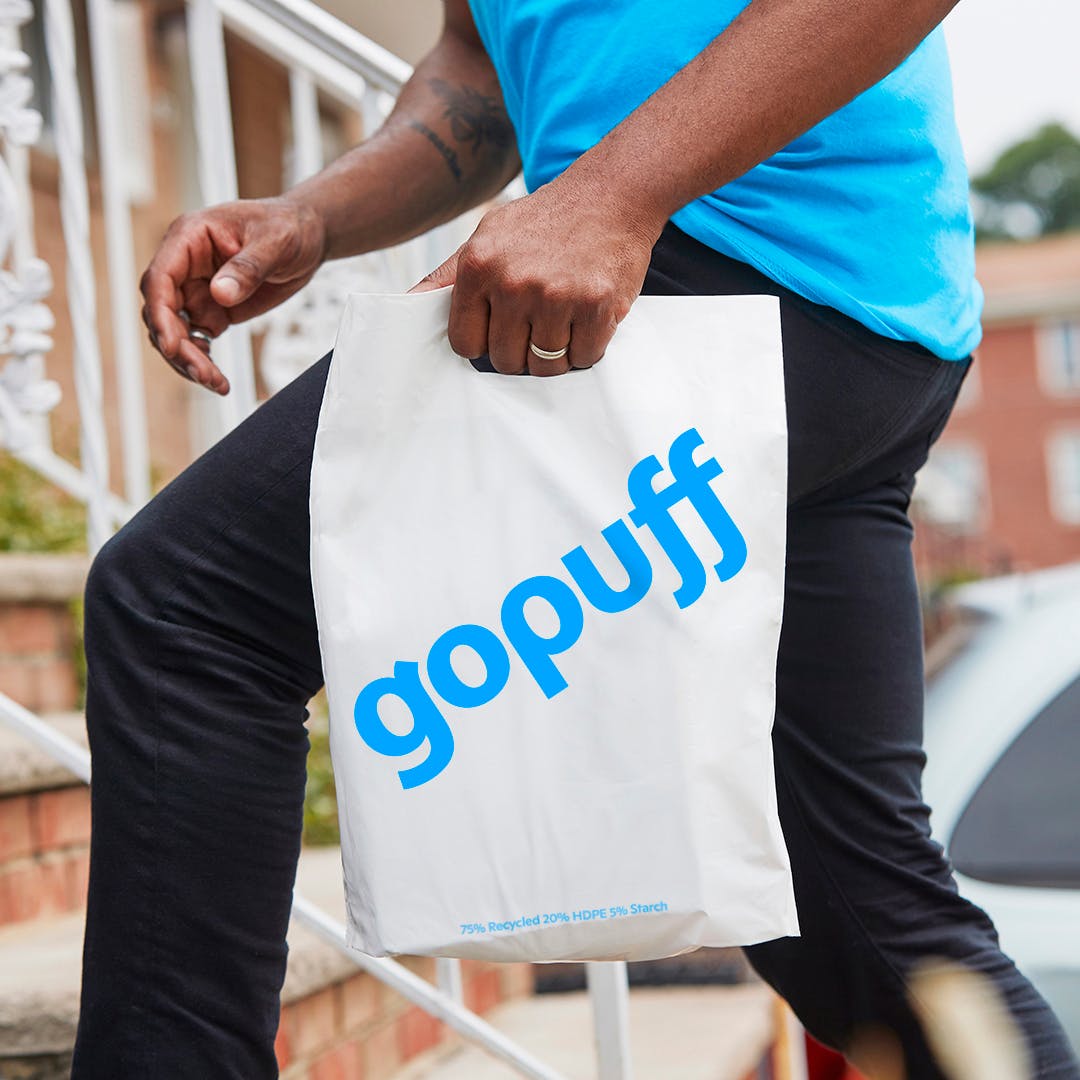 Wondering about GoPuff and how it works as a delivery service? Here is a GoPuff driver review and information about how to become a GoPuff driver.
In many American cities, on-demand delivery has become a way of life. People benefit from the convenience of app-based delivery services such as Instacart, UberEats, DoorDash, Postmates, and others.
One newer delivery service that is rapidly expanding is GoPuff. This provider is a rapidly expanding delivery service that delivers the kinds of items you'd expect to find at a convenience store.
GoPuff drivers make these deliveries, and driving for GoPuff can be a flexible side gig. It is an excellent way to earn extra money in your spare time for anyone who has access to a car.
Why Are Delivery Services So Important Today?
Delivery service has become an essential part of our lives. The pandemic has driven demand by customers to have items directly to their homes.
Technology has made this even easier and we can now use a simple app on our phones to order takeout, groceries or other products with a few easy clicks.
With a wide variety of delivery methods and options available, customers have more choices than ever.
This growing industry has also opened up a large demand for drivers to deliver these goods. That means a potential source of side income for you!
What Is the GoPuff Driver App?
GoPuff is an application that is relatively new in the market. Through this app, customers can purchase convenience items. Options can include snacks, beverages, hygiene items, baby and pet supplies, or other things, depending on their availability.
The GoPuff Driver app is available for download on both the Google and Apple play stores, where customers can download it to browse and choose items. Once they check out online, the selected items are then delivered to the specified location by the GoPuff drivers at the cost of a flat delivery fee.
The excellent part about GoPuff's services is that they stock items in advance at a local warehouse. This eliminates the need for delivery drivers to pick up any item from a third-party location and speeds up delivery times.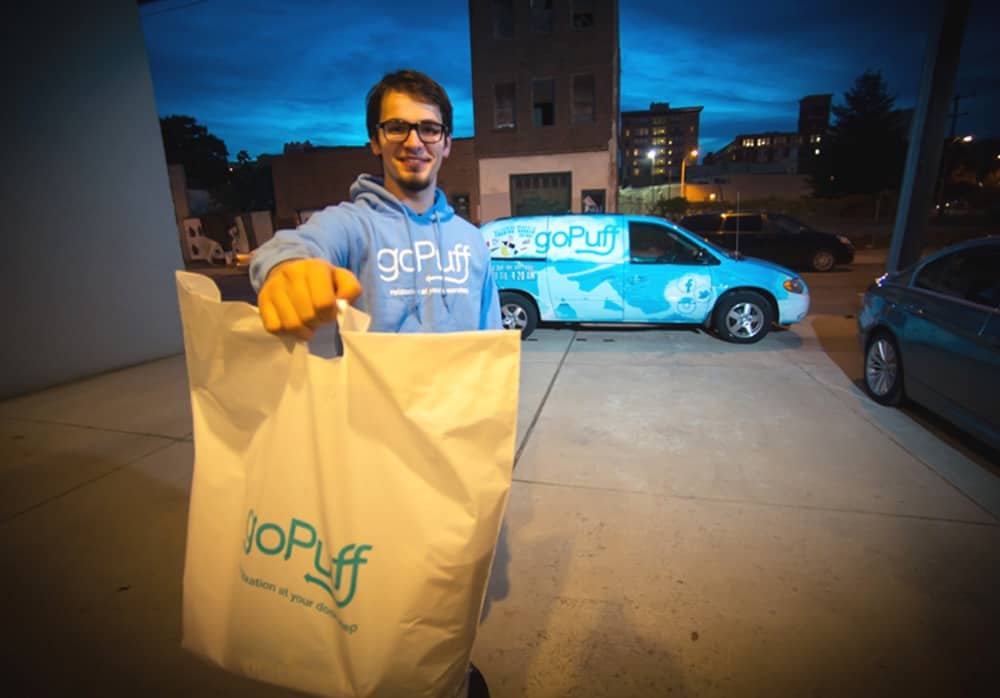 Source
How Is GoPuff Helpful for Drivers?
If you're looking for a new way to make additional income, GoPuff can be a profitable side hustle for full-time or part-time income. GoPuff drivers only deliver convenience items, and they do not make restaurant deliveries.
The GoPuff driver app can be a helpful tool for those interested in being a delivery driver. In addition to having a smartphone that can access the app, you will need to have a valid driver's licence and insurance. You also need to be at least 21 years of age and have a high school degree or other equivalent. Knowing your delivery area as well as how to use a GPS is also helpful.
Recently, GoPuff has also started selling tobacco and alcohol in a few markets. The GoPuff driver will need to check a government-issued photo ID on these deliveries to make sure the customer is of legal age to buy these items.
GoPuff Driver Review: The Pros
Here are some of the advantages of becoming a GoPuff driver:
Since the delivery happens from centralized locations, drivers are assigned locally. GoDrive partners are only assigned to deliver orders that are close to their warehouse location. That reduces any stress and the mileage on their vehicles, and the customer gets to know when the items will get delivered.With shifts being selected at least a week in advance, GoDrive partners can choose their hours while still having some structure in their schedules.GoPuff guarantees a minimum rate for both customers and drivers. Drivers get to keep all the tips, and customers are also offered the items at the lowest rate.
GoPuff Driver Review: The Cons
These are some potential downsides of driving for GoPuff:
Since GoPuff is an on-demand service, there may be peak delivery demand hours. There may also be times where orders are limited. To make the most income and tips as a GoPuff driver, you'll want to try to be available during popular times. Like with other delivery services, orders may vary by geographic location. Larger cities may have more orders and deliveries available, while smaller areas will have lower demand.The app isn't as famous as some other delivery apps yet, so you might have to combine GoPuff driving with other side gigs.
FAQs
To round out this GoPuff driver review, let's answer some common questions.
GoPuff is not yet available in my city. How do I bring it here?
To see if GoPuff is available in your area, visit gopuff.com and enter your zip code. If you would like GoPuff to be available in your city, you can reach out to them on social media. They also encourage people to tweet at @gopuff regarding recommending cities that they should launch in next.
How much do GoPuff drivers get paid?
According to sources, GoPuff drivers generally earn between $13 and $15 per hour on average. GoPuff drivers do receive a guaranteed rate. This rate varies based on area and amount of time worked.
s a GoPuff delivery partner, what kind of car should I have?
While GoPuff does not have specific vehicle requirements, a reliable car is important when driving for any delivery service.
GoPuff Driver Review Summary
A growing name in the delivery marketplace, GoPuff delivers food, health items, alcohol and more. These are items that may not be available for delivery from elsewhere.
With local distribution centers, GoPuff drivers are able to deliver necessities to customers quickly, for an affordable fee. Drivers are able to earn extra money by driving and delivering for GoPuff. To learn more, download the GoPuff app to get started.
Looking for additional services like GoPuff and DoorDash? Here are some similar apps that you'll want to know about.
GoPuff Driver Review: What's It Like to Drive for GoPuff? Dollarsanity.
Did you miss our previous article…
https://www.goldcoastmoneyonline.com/does-hbo-max-offer-a-discount-for-college-students/