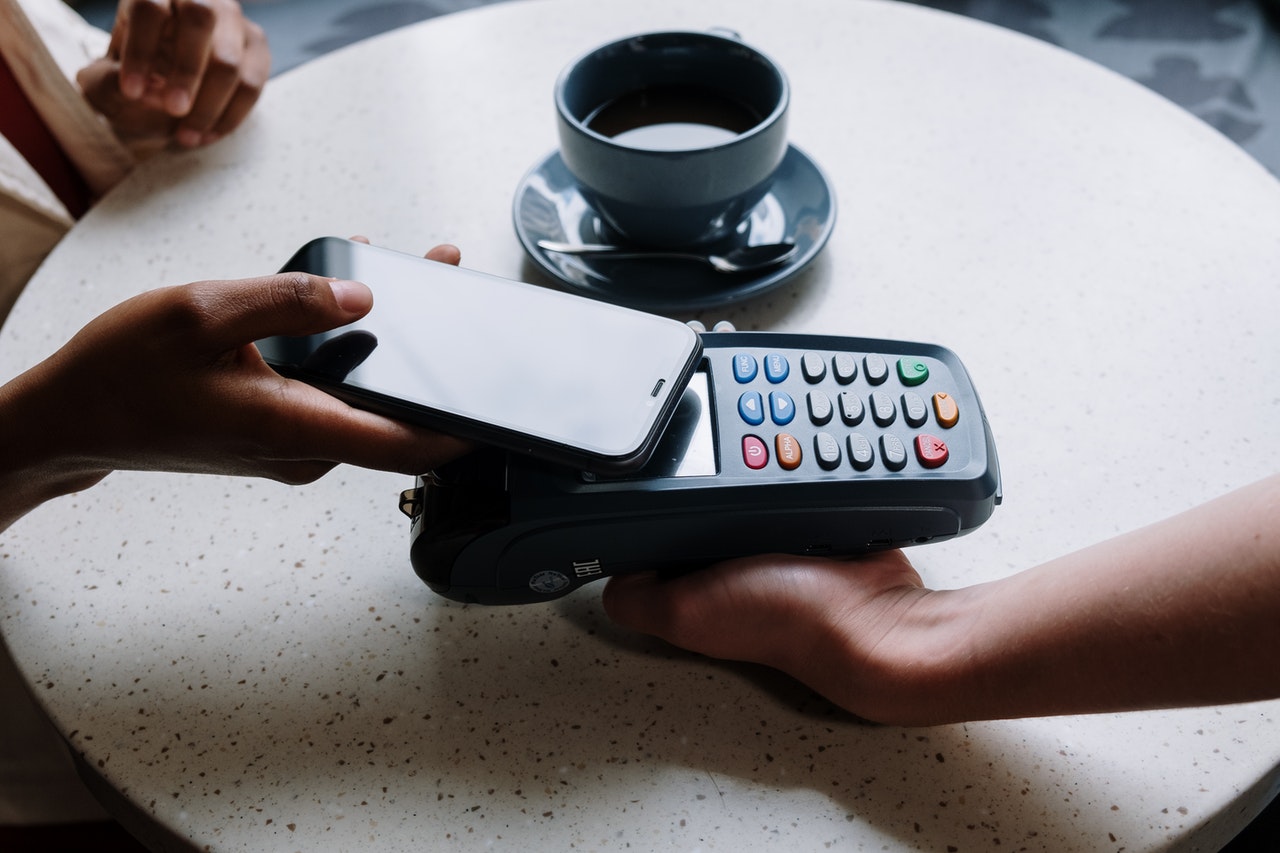 Can you get cash back with Apple Pay? Here's what you need to know about this popular payment service and how to use it to your advantage.
Digital payment methods have become commonplace in our society. Easy to use, especially on the go, these payment resources are changing the way that we shop. While you may have used PayPal or Venmo, newer mobile pay options are more popular than ever. One of the top choices is Apple Pay.
With almost 50% of smartphone users worldwide using iPhones, Apple Pay is available for millions of devices. In addition to providing a convenient payment method for these individuals, Apple Pay also offer financial incentives for those using this service in combination with the Apple Card. Here's what you need to know.
What Is Apple Pay?
Apple Pay is a digital payment system developed and launched by Apple in 2014 in the US. It became very popular in the US, and within a short time, Apple expanded its access to other regions in Europe and beyond. It is now available in over 70 countries and territories worldwide.
With Apple Pay, you can pay for items online or in-person with just a click of a button on your iPhone. Users of this service need to install and open an Apple Wallet on their iPhone, and they are good to go. There are no physical cards required to make purchases online. All you need is to register the Apple Wallet and then link your debit or credit card to the service. Once you do that and your identity is verified, your Apple Pay wallet becomes active.
The Difference Between Apple Pay, Apple Card and Apple Cash
If you're an iPhone user, not only do you have the ability to use Apple Pay, but there are some other programs that you may want to take advantage of. One of them is the cashback program available with the Apple Card that can be used with Apple Pay. Not sure how to tell the difference or what program is right for you? Here is some info.
pple Pay
Apple Pay is a digital payment method that can be done via your iPhone. Available to all iPhone users, this app makes payments easy and secure, and can be linked to your existing credit or debit cards. It works similarly to Google Pay and Samsung Pay.
Apple Pay works independently and does not require an Apple Card. However, you will not get cash back using Apple Pay alone unless you have the Apple Card or another cash-back card linked to your Apple Pay account.
pple Card
The Apple Card is a credit card that can be applied for through Apple. This credit card can work like a traditional card, or be used with Apple Pay.
For maximum benefits, link your Apple Card to Apple Pay to receive cash back. In addition to 2% cash back, additional cash back may be available through select retailers. Check the websites for your favorite merchants, or ask in store for details. This cash back from Apple Pay is only available when used in conjunction with the Apple Card.
Once you receive cash back, the data will appear in your Apple Wallet app. The more you pay with Apple Pay using the Apple Card, the more cash you accumulate, and you can use it to pay for goods or services, execute credit card payments, or you can even transfer the funds to your local bank account if you so wish.
Basically, Apple Pay allows you to make payments for purchases while also enjoying flexibility.
pple Cash
This Apple money app works similar to Venmo or PayPal and can be used to send and receive money easily. It is separate from Apple Pay and the Apple Card.
How to Get Apple Pay Cash Back
Using Apple Pay is very easy. You simply need to meet certain conditions:
You will need to link a debit or credit card to your Apple Pay account after opening oneThe seller must accept Apple Pay as a means of paymentTo get cash back you will need to link an Apple Card or another cash back card to Apple Pay
From there, making eligible purchases with Apple Pay can earn you cash back!
Institutions That Support Apple Pay
While not all websites and retailers currently support Apple Pay, the number is growing every day. Card companies that support Apple Pay include:
Visa CardMastercardAmerican Express
Can You Get Cash Back with Apple Pay?
Apple Pay is a convenient method of payment that is available right on your cell phone. It can be linked to your existing cards for payment both in stores and online. However, in order to get cash back on purchases made with Apple Pay, you will also need to get the Apple Card and tie it to your account.
So yes, you can get cash back from Apple Pay, but only when it is used in combination with the Apple Card. You can still use Apple Pay without this card, however the cashback reward benefits will not be available.
Be sure to check out these other cash back apps as well.
Can you Get Cash Back with Apple Pay? Dollarsanity.
Did you miss our previous article…
https://www.goldcoastmoneyonline.com/how-to-sell-on-amazon-and-earn-over-100000-a-year-expert-interview/