Can you get free furniture? Absolutely!
It's easier than you might think to find free furniture close by you. Here's how!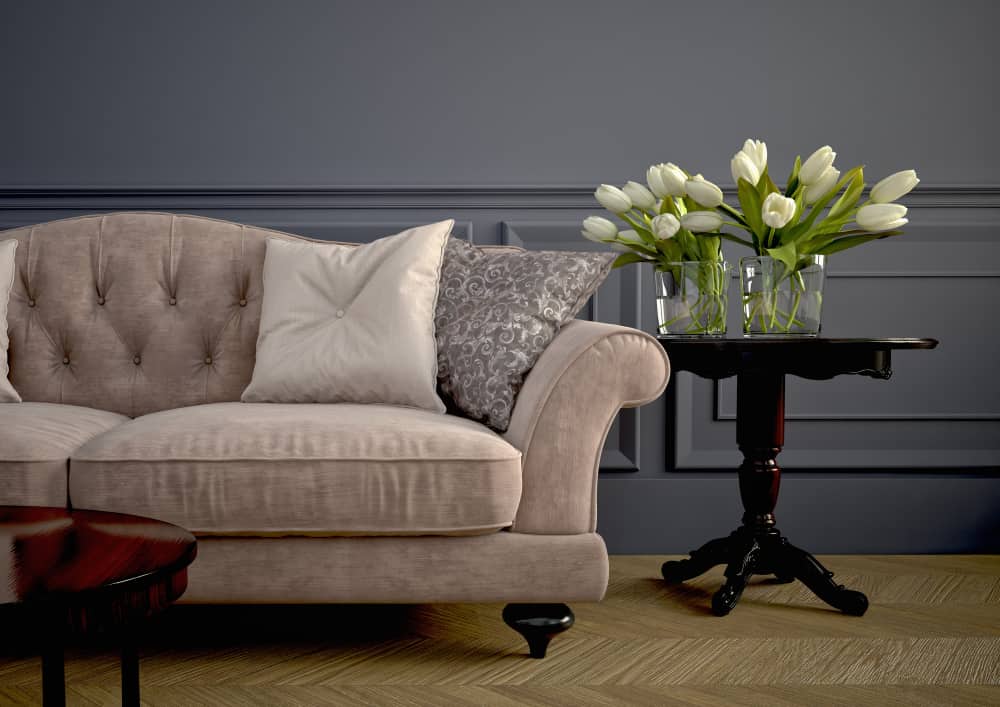 8 Ways to Get Free Furniture

You need furniture but it is not within your budget?
Here are some ways to get furniture free for your family.
1. Get a Free Gift from Local Buy Nothing Groups

You may not know this, but you can trade or shop for free items in buy-nothing groups. These groups can be a great way for you to receive free items for your home and free clothing for your kids.
These groups are a great place to look for small items that you don't have time to find. We also exchange items we don't need. This is a great way for your family to get rid of things they don't need anymore and to find the items you really need.
To find buy nothing groups near you search on Facebook, check out Freecycle.org and buynothingproject.org
2. Facebook Marketplace: Get Free Products

If you know where to find them, Facebook Marketplace and Community Groups often offer amazing freebies.
Many items are sold at a high price. However, you can still find furniture and other items for free in buy-nothing and trade groups.
People often move or replace their belongings and will give the items away for free.
This is one of those situations where the early bird gets the worm. You'll need to keep checking the groups often and reply promptly if you notice something that interests you. Because the items were too heavy and cumbersome to transport, we gave away a big-screen TV, a couch, and large aquarium.
They were quickly seized by local families who came to pick them up that day. We were happy to not have to bring these large items with us.
RECOMMENDED – Legit Methods to Get Mobile Data Free of Charge
3. Take a look at Letgo (Now offerUp)

Letgo, which is now partnered in the United States with OfferUp, offers amazing freebies and affordable items in almost every area.
I was in a small Midwest town, so I searched for furniture freebies. I found a love seat, a hide-a-bed, and lawn furniture that were all mine.
4. Craigslist is a great place to start your search.

Craigslist isn't as popular as it was in years past but can still be a great place to find amazing freebies close to you.
You can find the free section under For Sale Items. If you are willing to drive, check out Craigslist's local listings.
To see what bargains were available this weekend, I went to Craigslist and found an incredible leather sofa, love seat, and bunk beds.
RECOMMENDED:
10 places to get free appliances. 23 ways to get free shoes online
5. Jump on Community Junk Days

Is your city or nearby having a junk day, too? Junk days are a great way to get miscellaneous furniture pieces for free, and you don't have to be the trash of another person.
Our town offers everything you need, including sofas, beds, dressers, appliances, and more.
A constant stream of people cruise the curbs looking for good stuff to help those in need. A trailer or truck can make it easier to haul items home, but even a large car is still possible!
Junk night is a tradition that friends make every year. They have found amazing items like leather sofas and recliners.
6. Surf the Curb to Find Treasures

Even if you don't live in a junk-free area, there are still great treasures available for your enjoyment. To help you find a new home, many people will leave items in excellent condition at the curb.
My son, a tween, found an incredible game table while riding his bike last year that includes foosball, pool tables and other games. It has been a huge hit with his friends.
7. Nextdoor offers freebies for your neighborhood

Nextdoor is an excellent resource for keeping up to date on local news, events and happenings. You can also get great freebies from nearby businesses.
Nextdoor requires that you register with your address. It doesn't allow you to search for other neighborhoods like other apps. It is an excellent resource if you are local.
8. Garage Sales: Great Deals

Garage sales are a great place to find amazing deals and even freebies. Garage sales are a great way to save money. They are usually open at night when sellers will be more willing to negotiate.
You may get large items free or at a great price so that you don't have to keep it or find a new place for it.
Here are some tips to get quality furniture for free

Do you want to bring home freebies? These are some helpful tips!
Take a look at the condition of everything. You can't beat the price of quality, but you want to ensure that you only bring high-quality items into your home. Staining soft goods like sofas and mattresses should be avoided. To ensure that your furniture is sturdy and will not collapse, check the structural integrity. Make sure you check the cleanliness. Given our current health, we are all more conscious of germs. Before you bring any new furniture inside, make sure to clean it thoroughly. My "junker" friend, who is an expert at finding amazing furniture, also leaves it in her garage for a few days to let it air and check for infestations. Consider the potential for upcycling. You might be able up-cycle your unwanted items into something new if you are handy. You can make your junk items look brand new with a fresh coat of paint and some new upholstery. Many junk collectors around the area are skilled at transforming junk items into something new and then reselling them for profit. Mix and match pieces. The vintage style is very popular in home decor. Current decorating trends include mixing and matching pieces. Mix and match furniture and fabrics, then bring the room together using accessories such as wall art, throw pillows, and rugs.
It doesn't matter if you are looking for furniture for your family, friends or yourself.
It is possible to get furniture for free with a little research, some hunting, and sometimes some elbow grease. Have any freebie hunting tips we have missed? Comment below to share your freebie hunting tips!
8 Places Near You to Get Free Furniture & Online Dollarsanity.