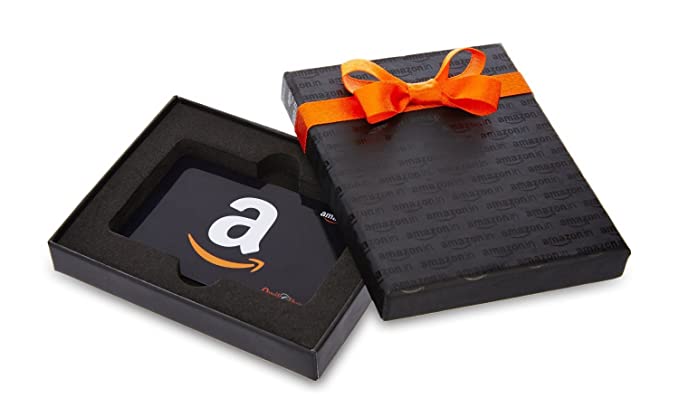 The beauty of the internet is that you can sell just about anything on it, to buyers all over the country! If you have some Amazon gift cards that you would rather turn into quick cash, you can sell Amazon gift cards online instantly.
As long as the card's balance is accurate, you can sell it and receive a payment within minutes if you use the right platforms.
Can You Make Quick Cash Selling Amazon Gift Cards Online?
Unused or partially used gift cards are highly sought after by shoppers who want to reduce the cost of their purchases from Amazon.com.
Fortunately for sellers, there are different ways to receive your money from the trade. When you sell your Amazon gift card, you can get paid via options like:
Direct bank depositsPayPalMailPaper checksCryptocurrency
The method of payment will usually be determined by the platform you use to sell the gift card.
In most cases, you won't be able to earn the full value of your gift card when you sell it. Buyers want at least a small discount compared to buying straight from Amazon. Plus, platforms may charge fees that reduce your profits.
Even so, it's better to sell your Amazon gift card for a discount instead of letting it sit in a drawer or buying something you don't need.
7 Places to Sell Amazon Gift Card Online Instantly
If you want to know how to sell Amazon gift card online instantly, you need to know the right platforms to use. Here are the best places to sell Amazon gift cards for cash.
1. Raise
Raise.com is one platform you should consider if you are looking for how to sell Amazon gift card online instantly. Security and seller protection are built into the platform.
To start, you'll be asked for your gift card's serial number for balance verification. If there is a sufficient balance on it, the admin will list it for sale, and it will become public for buyers.
Listing your gift card on Raise is free, and you are able to set your own price. Once the sale is done, they charge a 15% commission on the sale, and the remaining balance will be sent to your account of choice.
2. BuybackWorld
Have you heard of BuybackWorld? This is another reliable platform that buys unwanted or unused Amazon gift cards.
Once you provide your card's balance, it generates an instant cash quote. If you accept the quote, you'll proceed with the sale.
The good thing about using BuybackWorld is that they offer different payment methods such as store credit, PayPal, check, debit card, and direct deposit. However, you'll receive a reduced value (e.g. they might pay $70 for a $100 gift card).
3. CardSwap
CardSwap is another online platform like BuybackWorld. This platform is hugely popular in North America. Like many platforms, you will have to provide the card information like the serial number for verification.
The main difference between CardSwap and other platforms is that they do not buy directly, so you won't receive a direct price quote. Instead, they list the gift card up for sale after the verification process and take a commission once it is sold.
4. GameFlip
We would be remiss not to mention GameFlip, which is a popular online marketplace for gift cards. Sellers list their cards for free and pay GameFlip a little commission after the sale. The cash is deposited to your GameFlip wallet, which you can then withdraw to your bank or PayPal account.
5. eBay
One of the best places to sell Amazon gift cards is on eBay because there are thousands of buyers on the platform. You even have a chance of selling the card at its full value. While you still have to pay eBay their 10% commission, you can earn a good amount if buyers get into a bidding war.
eBay is highly rated for gift card sales because of the large amount of visitor traffic. If you want to sell your card quickly, you can add the "Buy it Now" option listing the card for less than its value, instead of waiting for auction-style bids to finish.
6. Craigslist
No "selling online" list will be complete without the mention of Craigslist. You can sell Amazon gift card online instantly on Craigslist by listing it and waiting for buyers. Listings are free and you also don't have to pay a commission for the sale!
However, the potential increased sales value also comes with increased risks. You must be vigilant on Craigslist to avoid scammers.
7. Cryptocurrency selling platforms
Want to turn your gift cards into crypto instead of cash? Another method is to convert it to cryptocurrency using an online exchange platform.
Essentially, you can list your gift card on a peer-to-peer trading site like CoinCola. Interested buyers will pay you in a cryptocurrency like bitcoin.
Learning how to sell Amazon gift card online instantly is easy with so many options to choose from.
However, if you encounter difficulties selling Amazon gift cards online for cash, don't forget to try in-person methods! You may have a friend who loves shopping on Amazon and would gladly trade you cash for your gift card. If all else fails, spend your Amazon card on useful items like groceries, cleaning supplies, and other essentials you'd need to buy anyway.
7 Places to Sell Amazon Gift Card Online Instantly Dollarsanity.