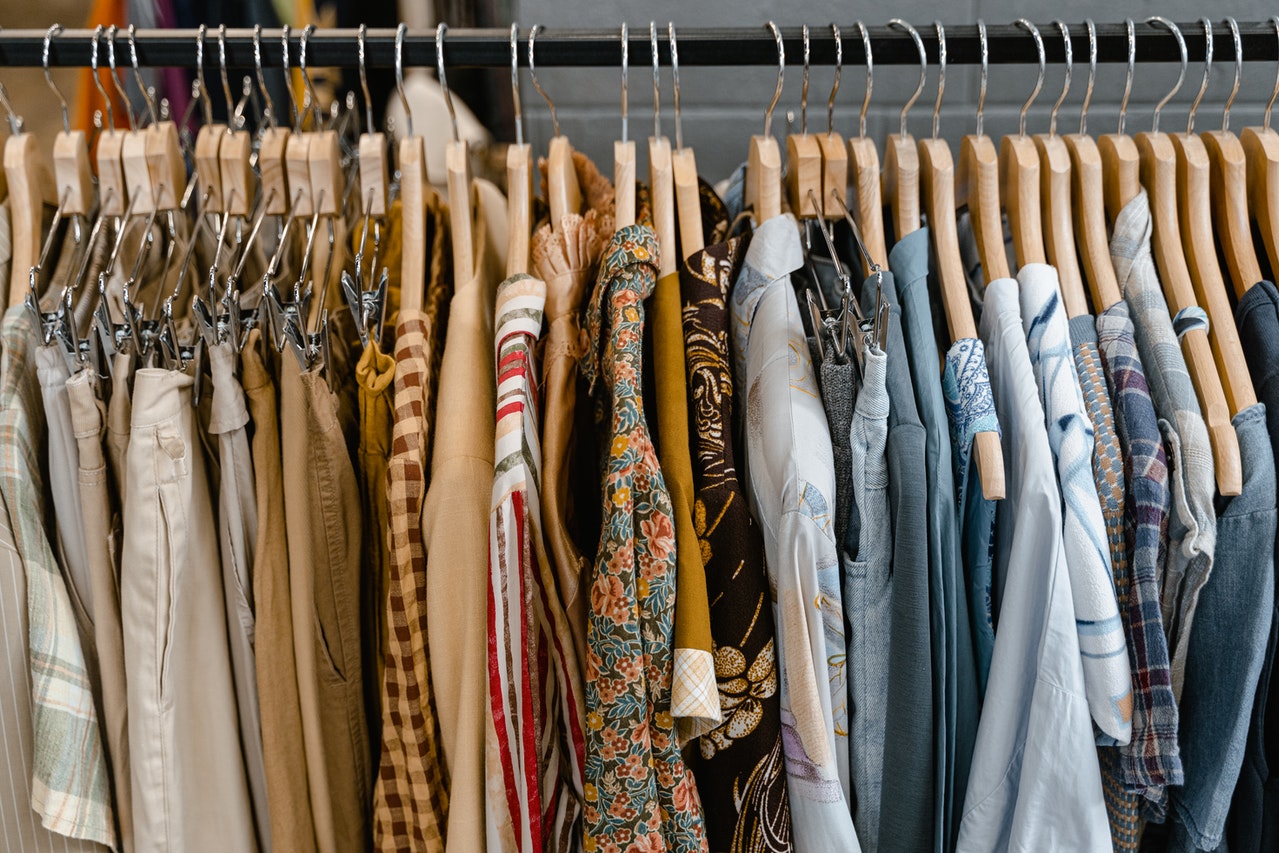 You have many reasons to throw out old clothes. They might not fit or aren't your style. Perhaps your children are getting older and no longer need the old stuff. You might just be looking for more space in your closet, and you are ready to get rid of any rarely worn items.
Although decluttering your home is necessary from time to time it is not a bad idea to throw away old clothes. Poshmark is a great app that will help you turn your old clothes into cash.
Poshmark has been a top place to sell clothes online for years. In recent years, however, Poshmark and other apps have become increasingly popular online.
These websites and apps connect buyers and sellers of secondhand clothes. Poshmark helps the environment by giving second life to clothes that otherwise would have been thrown away. They also help sellers make more money on clothes they would have otherwise thrown away.
7 apps similar to Poshmark

Here are seven Poshmark apps that will help you declutter and improve your home.
1. thredUP

thredUP is our first great Poshmark replacement. You will find a variety of brands at low prices on this site. They are in excellent condition, even though they are secondhand. The platform is primarily focused on brand-name clothing with tags or not. They don't need to be luxury brands or designer brands. Think names like Banana Republic, J.Crew, Lululemon, etc.
thredUP will take care of the shipping and selling of your clothes. You will need to request a Clean Out bag from thredUP. This bag will be used to send your clothes to them. The thredUP team will assess your items and give you a value estimate. However, you can change the price of your listing.
You can request your clothes back or have them recycled by the platform if they aren't sold. You can earn money, save the environment or both with thredUP
2. Vinted

Vinted is one the most popular online fashion communities. It currently operates in 13 European countries, as well as Canada and the USA. Vinted, which has more than 25,000,000 registered members, is a marketplace for secondhand clothing.
This app is free and you will find thousands brands. You'll find many sellers who offer very low prices if you're looking to buy!
It's free to list your old clothes. It is easy to list your used clothes. Take clear photos of them, attach a description and set the price.
Vinted will notify the seller that the clothes have been sold. You will then need to ship the clothes to the buyer. The sales commission will not be charged to you, so all money is yours.
3. Mercari

Mercari, also known as the "Selling App", is a popular place to find secondhand goods. Mercari won the Sellers Choice Award in 2019 and has been a popular seller choice because of its simplicity. Mercari allows you to sell and buy almost any secondhand clothing, provided they are not fake/replica brands. You can also find designer brands at low prices.
The listing of products is completely free. However, you will be charged 10% commission for any sales of items that people buy.
4. Tradesy

Tradesy is a platform that allows you to sell or buy clothes on Poshmark and other platforms. Tradesy is a popular online marketplace that allows people to buy and sell secondhand vintage and designer clothing. Tradesy is trusted by many people. Users have sold more than $1 billion in clothes through the site.
Post images of your clothing, shoes, bags and other accessories to get paid well. Tradesy can help you connect with buyers instead of wasting time marketing.
5. Depop

Depop is an online clothing site, but they also have an app. Depop allows you to sell and buy any type of clothing, not only big brand names.
Depop's unique shopping experience that integrates social features is what sets it apart. You can not only buy and sell on Depop, but you also have the ability to see what your friends are selling and buying. This gives you valuable insights and suggestions on what to search for. Depop lets you follow prominent influencers in this space, so you can also follow their favourite trends.
This site is a social platform that allows users to meet and exchange clothes for cash. Stay on trend by being inspired by creative influencers
6. Heroine

Heroine is an online store that sells used clothes exclusively for girls. This platform allows women to exchange ideas and sell or buy clothes. It is similar to Poshmark and designed to be user-friendly. It is easy to sell or buy clothes.
You can also find buyers through Heroine's vast network of members if you are looking to make regular income by selling clothes.
7. Grailed

Grailed is last on our list. Grailed is a platform that only caters to men and male fashion. They sell used and new designer clothes. It has been a positive influence on male fashion and created a safe space.
Grailed's product authentication process is rigorous. This is why Grailed users give it high marks. Grailed is a platform for high-end luxury men's items that are in good condition.
You can list your items for free, but they charge a commission of 9% on all sales.
Final thoughts: Poshmark Apps

Poshmark makes it simple to sell unwanted clothes. Although some apps in this article may charge a commission for sales, all of them allow sellers to list their clothes free of cost.
Poshmark and similar apps can be used to sell and buy clothing. This is a great way to save money and make extra cash while decluttering. It also helps the environment.
7 Apps Like Poshmark Dollarsanity.
Did you miss our previous article…
https://www.goldcoastmoneyonline.com/transcribing-to-make-money-today/