These are the major expenses of life. It's also the ones we pay the most attention to.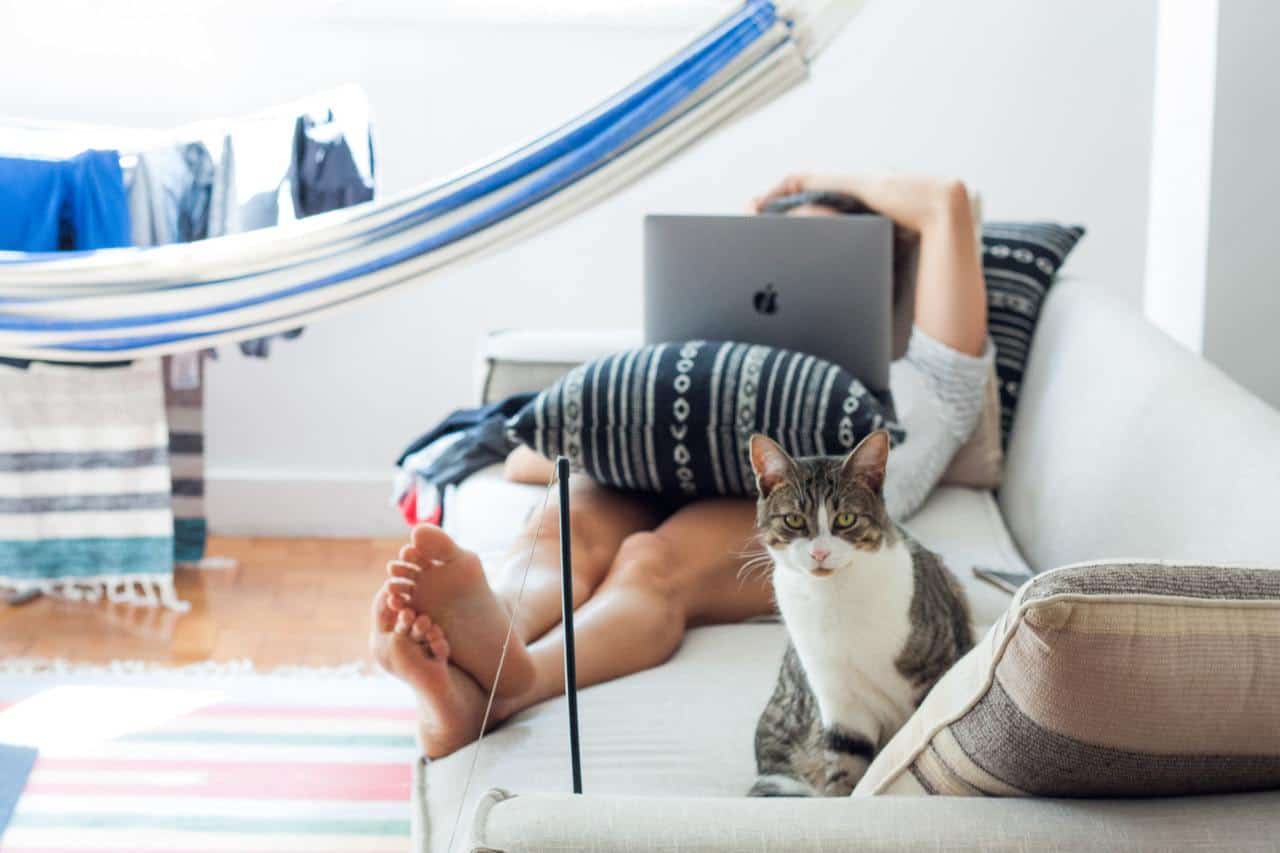 These are the ones that will make you wonder "Wait…where did my money go?" at end of each month.
This is especially true for entertainment expenses as this category is usually the most difficult to budget. The wallet is not automatically saved by cutting the cable.
When you add sites such as Netflix, Hulu and HBO Go to Amazon Prime and any other site, it can quickly add up to quite a bit.
However, I am not going to tell you that you should give up your movie nights and start painting your walls in the evenings just to see them dry.
Smart personal finance doesn't mean limiting the enjoyment of your life. It is about optimizing your financial fun.
You may not have realized that there are tons of streaming services available for free, such as Netflix. They're legal and safe–I won't be taking you to the dark web.
Let's take a look at the best free Netflix alternatives to help you save money while still enjoying a wide range of legal, free movies and TV shows.
These have been categorized and ranked according to the type of content they contain. This allows you to narrow down your search based on what you are looking for.
These require sign-ups and are usually ad-supported. However, it is a small price to be paid.
Great Free Netflix Alternatives For General Purposes

Netflix is known for its huge selection of movies and shows in all genres. We're going to start with general streaming services like Netflix, where you can find almost any kind of content.
1. Tubi (Best General Option).


Tubi is a great place to find free online shows. They also offer a wide selection of movies.
Tubi is often referred to as the free alternative to Netflix. Not only can you watch the same shows on Netflix, but you also have access to a lot of movies and shows that you won't find on Hulu or Netflix.
You can see they are proud of it because they have a category called "Not on Netflix."
Tubi also offers comedy, drama and action as well as docuseries, family movies and cult classics.
Although you won't always find the most popular and newest shows, if you wait until the hype train departs the station, you will be able to practice delayed gratification.
Tubi offers solid options and you don't have to pay anything. Tubi's income is derived from short advertisements that you view while Tubi provides content.
There are worse things than watching an ad (at least, they are shorter than cable commercials).
You'll need to adjust to it if you use the Netflix alternative. Tubi doesn't even offer a paid membership to turn off ads.
Tubi, with its high-quality programming and a great selection of content, is a program you will love if you are able to deal with it.
The bottom line:
No registration required YesDoes Tubi allow ads? YesIs Tubi legal Yes, Tubi is legal. Yes
2. The Roku Channel (Runner Up Overall)


Roku is a free streaming service that offers streaming for no cost. There are a few real-world networks, such as ABC News live streaming.
You can stream shows on Roku streaming players. However, it is not necessary to have one. To access the channel, you can simply visit it from your browser and sign up.
To help you find the right content for you, you can sort it by genre (adventure comedy fantasy sci-fi etc). You can also purchase premium subscriptions through Roku to channels such as HBO and Showtime.
You won't likely be able to catch the latest episodes or the most popular movies on The Roku Channel unless you subscribe to a premium channel. However, you will still be able access a wide variety of content without being interrupted by ads.
The bottom line:
No signup needed YesDoes Roku allow ads? YesIs Roku legal YesIs Roku legal? Yes
RECOMMENDED – How to stream college football online for free
3. Vudu (Runner-Up in Movies)


Walmart used Vudu to market Blu-Rays and DVDs at their stores.
It has grown to be one the largest streaming services, and offers a decent number of free options.
Wal-Mart is taking steps to ensure their service continues to be stocked with high-quality films that you can view for free (as long you're open to dealing with the ads–it's fairly standard).
You will need to sign up, just like many other sites, to access the free movies and shows Vudu offers.
You can also pay for access to more content. It's not the best choice if you want high-quality TV shows.
The bottom line:
No registration required YesVudu has ads YesIs Vudu legal? YesIs Vudu safe? Yes
4. PopcornFlix (Best Option for Hidden Gems)


It is easy to believe that a site called "PopcornFlix" might not be legitimate. After all, we all did the Google search for "stream movies online free" and came up with several sketchy sites named "123movies" and "popcorn1mov.co.za."
PopcornFlix is a legit way to watch movies online for free.
You won't find much familiar material here. You will still find some classics, indie movies, ribald comedy, low-budget scifi and other such gems. They even make original shows, just like Netflix.
The bottom line:
No registration required NoDoes PopcornFlix offer ads? YesPopcornFlix is legal. YesIs PopcornFlix legal? Yes
RELATED ARTICLE 7 Ways to Get Paid To Watch TV
5. IMDb TV (General Runner-Up)


IMDb is a website that allows you to search for ratings and reviews on movies and TV shows. However, IMDb does not allow you to actually watch them. IMDb TV is a streaming service that allows you to stream a wide range of movies and shows for free.
Sign up is required, but SSO options are available. You can use your Google, Facebook or Amazon account or create one with IMDb.
There are many genres to choose from for movies and shows: comedy, thrillers, action and adventure and documentaries.
This Netflix alternative, like most others, won't always have the latest content. However, you can still find popular titles such as Mad Men and Schitts Creek along with more vintage titles.
You won't always have the same selection of movies or shows, and the free movie and show selections change frequently.
IMDb can be viewed on any device. You can also use an Amazon Fire TV Stick to watch it. IMDb is owned and operated by Amazon. The ad breaks don't seem to be too intrusive, and usually last around 90 seconds.
The bottom line:
No registration required YesDoes IMDb TV allow ads? YesIs IMDb TV legally licensed? Yes Is IMDb TV legal? Yes
6. Pluto TV (Television Like You See It)

The traditional TV experience is still a great option. You can simply flip through channels to see what's on, without really thinking about it.

Pluto TV offers this experience completely free of charge with a variety of channels that cover a wide range of topics.
A Movies channel offers a variety of films that are updated each month. Other channels offer a range of niche-related content to ensure there is something for everyone.
Do you love true crime? You can find a channel dedicated to that.
Documentaries? You can also find that channel.
Scroll down to see all channels on the Pluto home screen. Pluto also has a lot fewer advertisements than traditional TV.
Pluto offers a variety of on-demand options that allow you to choose the content you see. You can also see the live broadcasts within the next few hours, just like cable TV. This allows you to decide whether or not you want to watch them.
Pluto TV is a unique site compared to other sites.
Pluto TV is a great option if you are looking for something to do in the background, or if you want to expand your horizons, and enjoy traditional TV without having to pay anything.
The bottom line:
No registration required NoDoes Pluto TV show ads? YesIs Pluto TV legal YesIs Pluto TV legal? Yes
More Niche Sites Like Netflix

The options for streaming free sites are endless for those who know what they like.
These sites are classified based on the type of movies and shows they offer.
1. Top Documentary Films (Docs On Numerous Subjects).


Top Documentary Films is the best place to go if you are a documentary fan looking for more specific documentaries.
These documentaries are unique because they have a wide range of sources. PBS documentaries, for example, are mostly developed by PBS, but the documentaries available on this site are from a wide range of disciplines and were created by a variety filmmakers and directors.
Top Documentary Films will teach you about a wide range of topics and help you appreciate the diversity and creativity of documentary style.
It is easy to filter by category, or browse the Top 100.
The bottom line:
No registration required NoTop Documentary Films do not have advertisements Is TDF legal? Yes Is TDF safe? Yes
2. PBS Online (Public-Sector Entertainment)


PBS has put in a lot of effort to produce high-quality programming that educates and entertains the public. These experiences are still available for free if you have ever watched shows like Cosmos, This Old House and America's Test Kitchen.
Although PBS does not have all of their catalog online, they have many documentaries and TV series that you can watch free on their website via PBS Online. To increase your access to WHYY Passport, you will need to make a monthly donation.
The bottom line:
No registration required NoDoes PBS Online offer ads? NoIs PBS Online legal? YesIs PBS Online safe? Yes
3. PBS Kids (Kid Friendly Shows)

If you have children, I will include one for them! PBS Kids has a variety of educational shows that your child can watch.
They can either watch live or select classic shows such as Curious George and Arthur.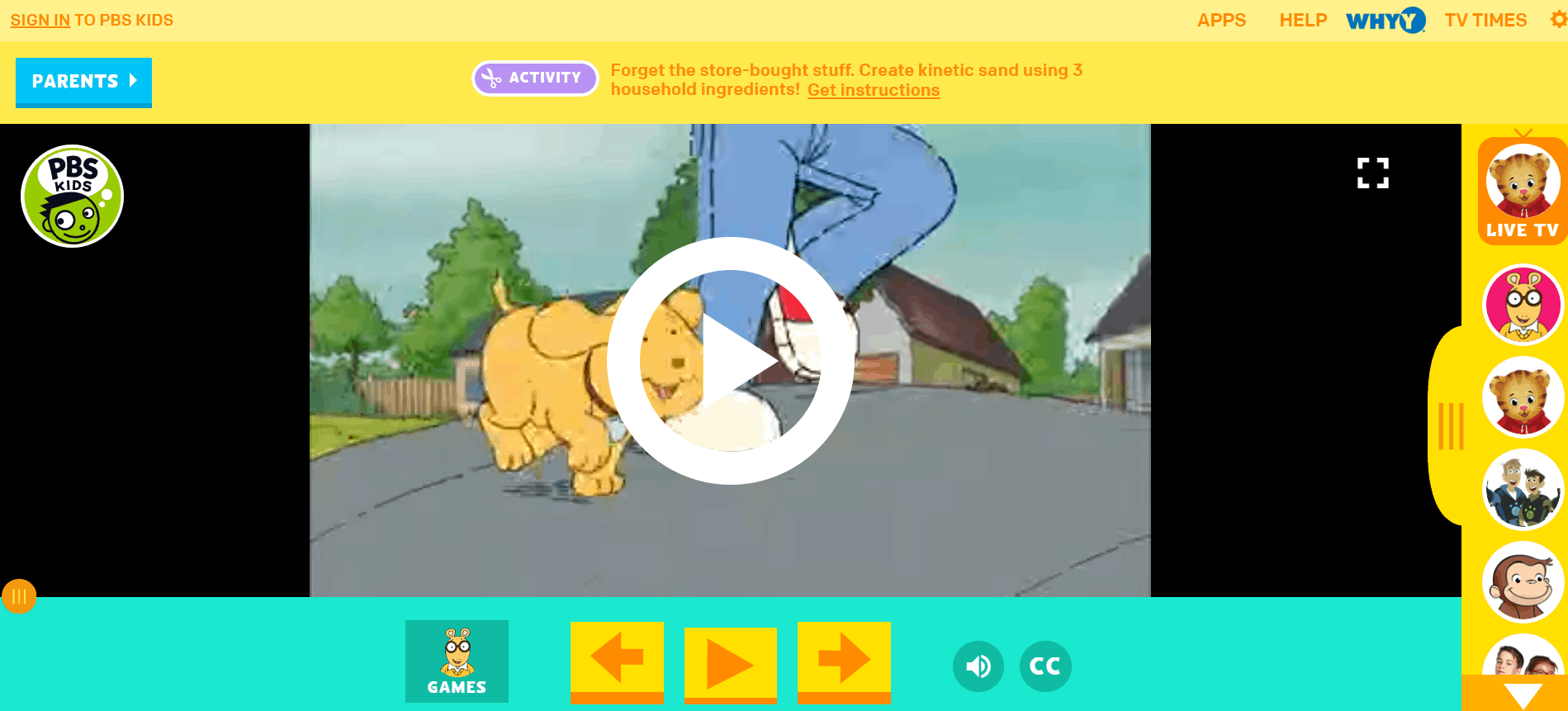 It can be difficult to find programming for children on the internet. On sites like YouTube, people are trying to make money. Parents should be cautious about what their children access online.
There are still safe options available, and this is one of them. PBS's kid-friendly content has been curated by highly qualified and knowledgeable individuals who care about the content that will benefit young minds.
PBS Kids is a great way to entertain your child and provide education. It is easy to use so that younger children don't get lost.
The bottom line:
No registration required NoDoes PBS Kids show ads? NoIs PBS Kids legal? YesIs PBS Kids legal? Yes
4. Classic Cinema Online (Old Films Galore).


Do you enjoy old films? Maybe a noir junkie? Classic Cinema Online offers a wide selection of classic movies that will keep you entertained for many years. Although the site has very few features, it is completely legit and supported by advertisements.
Classic cinema is what you'll find here, but that doesn't mean it's bad. The site has enough movies to keep you entertained for years, regardless of whether you are looking for drama, comedy, horror, and even musicals.
The bottom line:
No registration required NoDoes Classic Cinema Online offer ads? Is CCO legal? YesIs CCO legal? Yes
5. Viewster (Oddball Categories).


Viewster offers a variety of niche categories. Viewster, an ad-supported website, makes it a point to give users access to very specific entertainment categories like anime and Korean dramas.
Viewster is committed to providing a wide range of programming options to help people find niche topics.
The bottom line:
No registration required NoViewster does not have ads YesIs Viewster legal? YesIs Viewster safe? Yes
NOTE: Viewster is currently undergoing a redesign of their website. However, you can check back frequently if interested.
6. Locast (Local Channels Without an Antenna)


Locast is a site that allows you to watch your local TV channels online for free. Locast is available in several major metropolitan areas.
Washington D.C., New York City, Philadelphia, Baltimore, Chicago and Houston can all view their local channels without the need for an antenna or television.
You can catch local news and live sports games from your home.
This site's sleek design makes it easy to use. You only need to create an account, log in with Facebook and let the site detect your location. In no time, you'll be able to watch your favorite baseball and hockey teams.
The bottom line:
No registration required Yes, Locast has ads Yes (regular TV commercials)Is Locast legal? YesIs Locast legal? Yes
There are many streaming options available that are affordable and you can enjoy your favorite music regardless of what your taste is.
While you might not always have the best entertainment, streaming services such as Netflix allow you to both enjoy your favorite shows and save money.
If there is no Netflix option that has the shows you love, I recommend the "binge watching" method with paid subscriptions. Instead of paying for Netflix and Hulu, HBO, HBO, etc. Instead of paying for all three services at once, subscribe to one and then work your way through the content on that service.
There will still be plenty of choice for you on any given day, especially if your favorite movies are also available online. However, this privilege won't cost you hundreds of dollars per year.
Are you a Netflix or other streaming site? Comment below to share your favourite films and shows, as well as where you watched them.
Continue reading:
The Best Cash Back AppsSave Money when You Need It MostSave Money on Electricity
12 Top Legal, Safe and Free Sites Similar to Netflix (Ranked! Dollarsanity.
Did you miss our previous article…
https://www.goldcoastmoneyonline.com/how-much-does-tip-furniture-delivery-guys-cost/