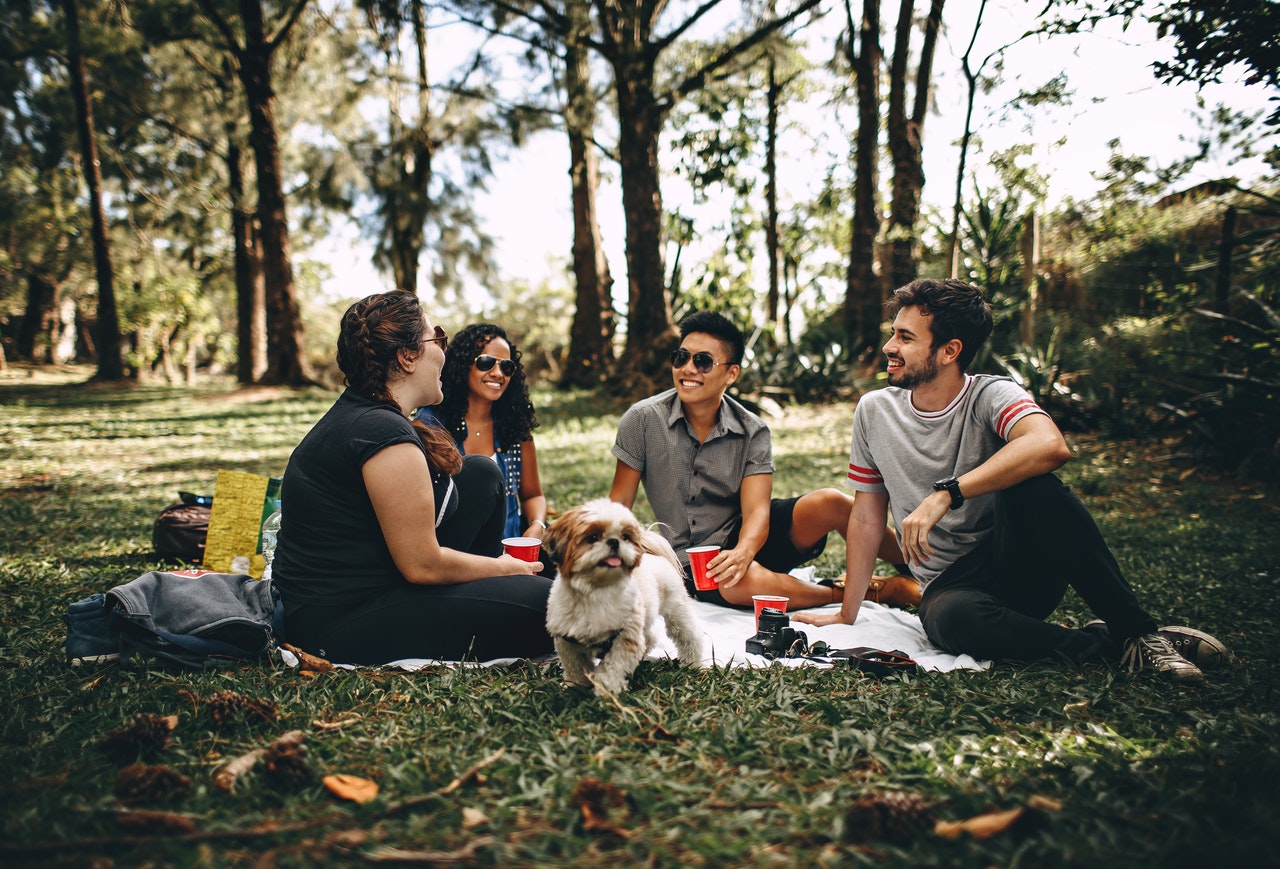 Are you looking for fun things to do with friends? You don't need to spend a lot of money to keep busy and have fun. These are affordable and fun activities that you can do without breaking the bank.
10 Random Things You Can Do with Your Friends

Everyone needs to find new activities. It can be tempting to get bored of the same old routines and do the same thing over and over again. This can become boring, so you might be looking for new and exciting activities you can do with your crew.
Here are some ideas for spontaneous activities you and your friends can do on a short notice.
1. Get outdoors

It can be therapeutic and fun to get out of your house. It's also very affordable. Outdoor activities can be great fun with friends. You'll also enjoy the fresh air, exercise, and socializing.
You can go on a walk, a hike, to the beach or to other outdoor attractions such as parks or sculpture gardens, during the summer. Bring snacks and drinks from home and a blanket or lawn chair to your car for a relaxing and restful experience.
Enjoy the cold, crisp winter months by going sledding, making snowmen, having a snowball fight or making snowballs.
2. Free concerts and events

Fun events don't need to cost a lot. They can even be free! You can have lots of fun at free concerts or events. There are many events happening nightly in all areas.
Even if you don't have the money, you can still enjoy free events like outdoor movies or free concerts. Many of these events offer food and entertainment for free!
How can you find events for free with friends? You can start by looking online for events in your local area on Facebook. You'll find many activities you can do together. These activities may be offered by local libraries, community groups, or meetups. You can add them to your online schedule and share them with anyone who would like to join you.
My family enjoys music, movies, and other entertainment regularly. It's a great way for my family to get out of their house without spending too much money.
3. Play a sport game

You can also find a sport you and your friends can play together. You can have fun, get some exercise, and engage in friendly competition. Athletic activities can be used to keep you active and entertained, whether you're shooting hoops, playing tennis, or kicking a soccer ball.
4. Host a movie night

A movie night at home is a great alternative to going to the cinema. You can prepare your own snacks, pause and resume the movie at any time you want, and you can talk as much or as little as you wish.
There are many streaming services like Amazon Prime, Netflix and Hulu. You can always find something to watch together.
5. Take a late-night road trip

Many people enjoy driving late at night, when the roads are clear and it is cool. You'll find that some parts of the city come alive at night, and you will have opportunities you won't get during the day.
Even if you don't have a destination in mind, you can still hop on your car and drive around the area for 30 to an hour listening to music and taking in the sights.
6. Exercise in a gym

If you have friends, working out doesn't need to be boring. Go for a run together or to the gym with your friends and enjoy each other's company while you exercise. It's a great way for you to lose weight and have fun.
7. Camp out

Camping can be an unforgettable adventure that creates lasting memories. Camping requires a little more gear than other options, but it is still fun. You will need a tent and coolers to store cold foods and beverages. Additionally, you will need blankets and sleeping bags and some cooking equipment.
You can find a campsite that suits your needs and spend a night or weekend there, cooking on the fire and sleeping outside, as well as exploring the surrounding area.
8. Play a game of board

A game night is a great way for friends and family to get together, especially when it's cold outside. You can choose a game everyone will enjoy or you can pick several to make it a marathon. Everyone should bring something to eat and have some fun with each other.
There are many exciting board games you should consider:
MonopolyTicket to RideChessSpeakOut
There are many other options, depending on the tastes of your friends!
9. Check out a bar or nightclub in your area.

You and your friends can legally drink cocktails if you are over 18.
You don't have to spend a lot of money to have a good time. Keep it simple with water, soda or a few alcoholic beverages, and just enjoy the company of others. You can chat with your friends, make new connections, sing karaoke or listen to music, and you can also form a team for trivia nights.
10. Check out each other's closets

Do you need new clothes, toys for kids, or any other items? Shop each other's closets or houses. There are items that we all no longer use, and your unwanted stuff might be someone's treasure.
You can organize a swap of clothes, children's items, kitchenware or any other item you wish. All can swap items. You can either donate or sell the items to help fund your next outings. You can find items you can sell on eBay here.
What are some spontaneous things you can do with your friends?

You can make your year more exciting by finding new and fun things to do with friends. These activities don't need to be costly, which is the good news. You can shake up your routine and go for hikes, play board games, exercise with friends, or do other fun activities.
Do you have an activity suggestion that we didn't mention? Comment below!
10 Random Things You Can Do with Your Friends Dollarsanity.
Did you miss our previous article…
https://www.goldcoastmoneyonline.com/31-low-stress-high-paying-jobs-for-2022/